We aren't all the same skin tone, so we've tinted our
sunscreen to suit most skin tones.
We hand pick skin food ingredients to ensure that your skin
gets the nourishment & protection it needs while you have fun in the sun.  
Our products are designed as a complimentary combo to
provide you with a non greasy everyday sunscreen and a durable zinc cream, so
you're always covered.

Natural Zinc Cream
Our THICKER MORE DURABLE cream.
Perfect worn thick on the nose, lips and cheeks, or rubbed in thin over the whole face.

Our All Day Cream nourishes your skin while shielding you from the elements. Olive, Coconut and Cacao oils are naturally moisturising and are high in antioxidants, wonderful for repairing damaged skin.
Local Beeswax is a natural waterproofing ingredient which means that our zinc will survive the surf, sun and sand!
Our THINNER MORE SPREADABLE lotion.
Perfect worn on the face or whole body, this is a lush sunscreen that feels so light and non greasy, you'll want to wear it everyday.
Nourishing oils of jojoba, calendula and camomile deeply moisturise and vitamin C & E repair the skin while the zinc oxide acts as a shield from the sun.
How are we different from other sunscreen?
Physical Barrier vs Chemical Absorber
Our active sun screening ingredient is Non Nano Zinc Oxide… this stuff forms a PHYSICAL BARRIER on your skin from the Sun. Zinc oxide is a natural element and contains no chemical residue to washes off into the oceans or absorb into your body.
Traditional sunscreens containing the active chemical ingredients of oxybenzone and octinoxate are harmful for the natural marine environment. In recent years countries such as Hawaii have banned sunscreens containing these ingredients in their marine parks as they are so harmful to the marine ecosystem, especially coral reef.
Be kind to your skin & the environment
The green screen
We use SOLAR POWER to make our cream.
So you can be sure that you are truly buying some Green Screen.
Sun & Earth Zinc is made sustainably from natural ingredients.
You can be confident that the cream you are wearing is biodegradable and no Toxic residue will wash into the Oceans while you play.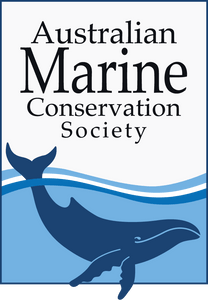 Australian Marine Conservation Ally
We proudly support  the AMC by donating to their hard worktackling the big issues that risk our oceans.
The Australian Marine Conservation Society isAustralia's only independent national charity dedicated solely to protecting our precious ocean wildlife.
The AMCS have been around for over 55 years and have achieved some amazing things like:
Banning whaling
Stopping supertrawlers from fishing in
Australian waters
Protections for threatened species like the
Australian sea lion
Protecting critical marine reserves like the Great Barrier Reef and Ningaloo
We share AMCS's desire to ensure Australia's  coasts and oceans are protected and healthy for future generations.